Specialized in Integrated Facility Management for over 10 year.
A team of professionals who have been working towards the same goal for 25 years: to be the technical support that companies can rely on, always and in any case.
CTS Consulting Technical Solutions is a company that has been operating for 10 years in the field of General Building Maintenance, Green Technology and Project and Property Management.
Thanks to the background of our technicians, we offer a plan of integrated solutions of high- tech and innovative services, based on the specific needs of the customer. We never lose sight of human relationships, and this is precisely one of our strengths.
With operational offices in Italy and Spain, we collaborate with over 150 companies with a total of 500 professionals covering totally our territory and professional specializations in order to ensure each of our customers a fast, reliable and decisive service and a single point of contact for the whole project.
CTS also provides innovative tools through which customers can manage and monitor the operation of individual interventions in real time and have always full control of the situation.
Our gaze is constantly turned to the future, which is why we invest in cutting-edge technological solutions, combining performance and environmental and social sustainability.
In an increasingly complex world of global markets, frequent turmoil and technological disruption, our long-term goal is to be the technical support on which companies can rely always and in any case allowing them to express themselves better and focus on creating value.
Our mission is to be a partner always present who gives any kind of support to all the technical needs of our customers, from design to the construction and maintenance of plants, and more.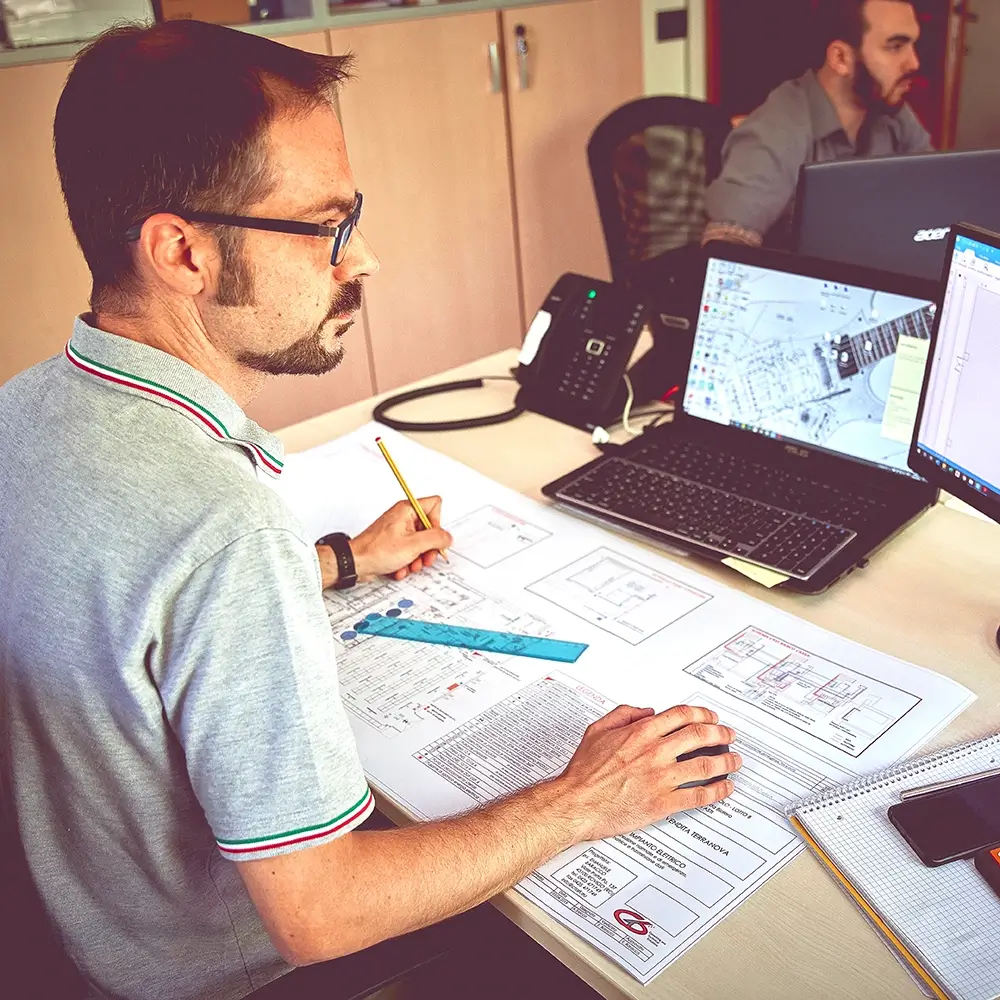 The importance of people
At CTS we value people and always put them first. For this reason we have differentiated ourselves from the competition by adopting a human-first approach, with a single contact person for each project, a capillary network of professionals always at the service of our customers, and meetings those who gave us their trust in our headquarters offices in Rovigo.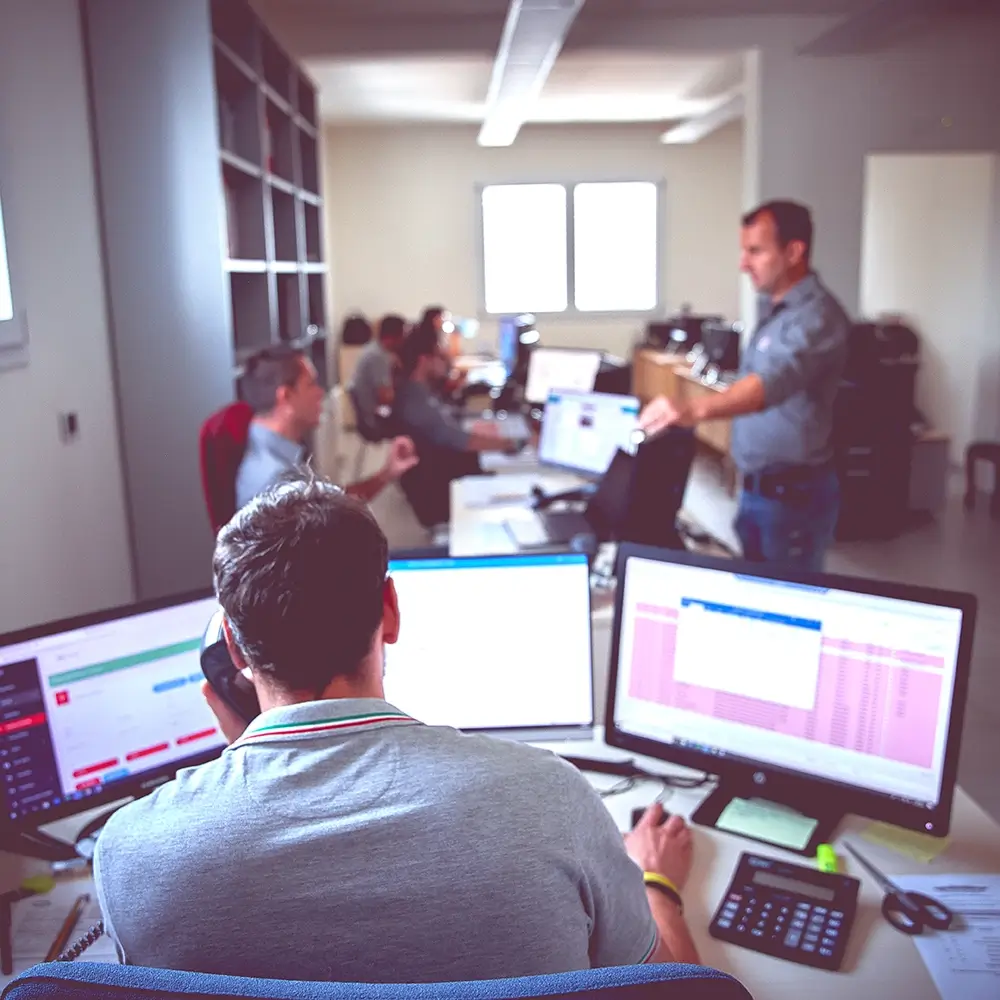 Innovation oriented
We always look to the future, we believe in innovation as a tool to improve our lives and those of our customers. To achieve our ambitious vision, respecting ethics and environmental protection, the use of increasingly modern technologies is a must.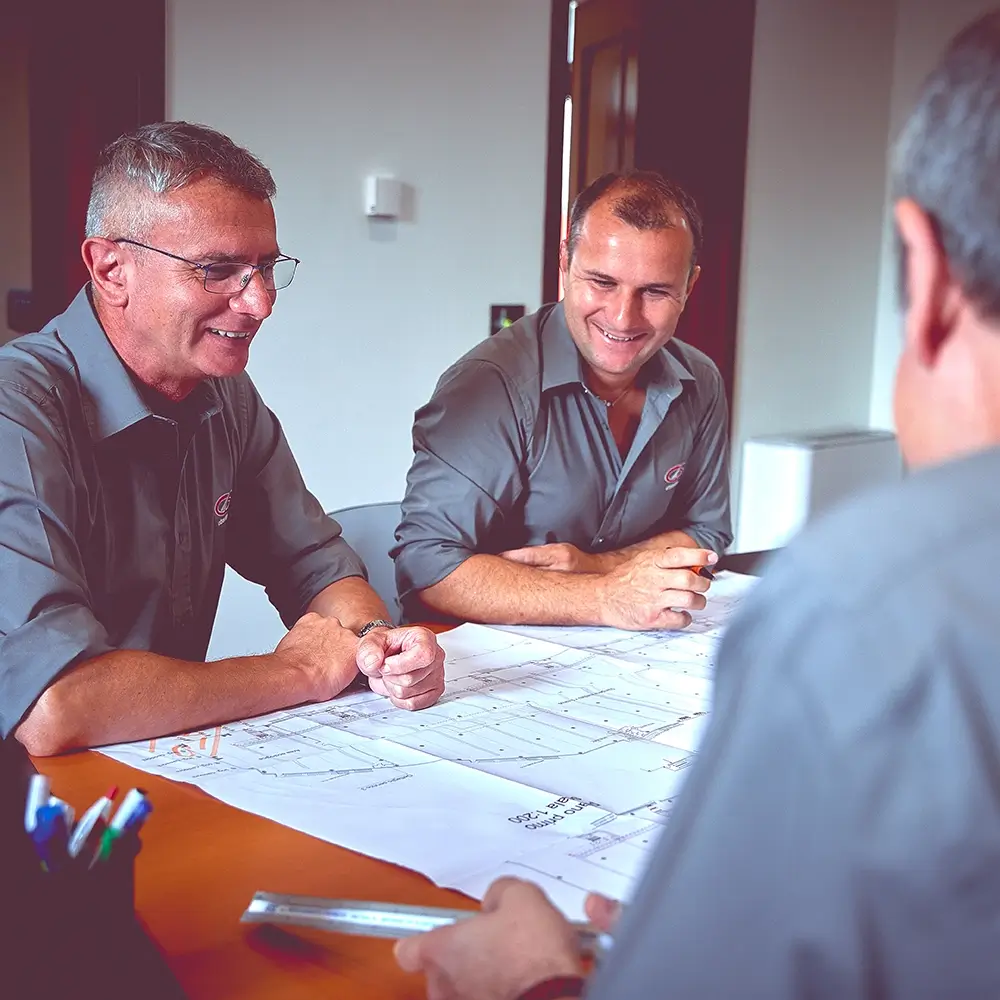 Teamwork
The greatest results are achieved by teamwork. CTS operates as one big family: more than 500 qualified professionals who, combining their experience and intuition, can find solutions for any technical need. For this CTS is worth much more than the sum of its parts.